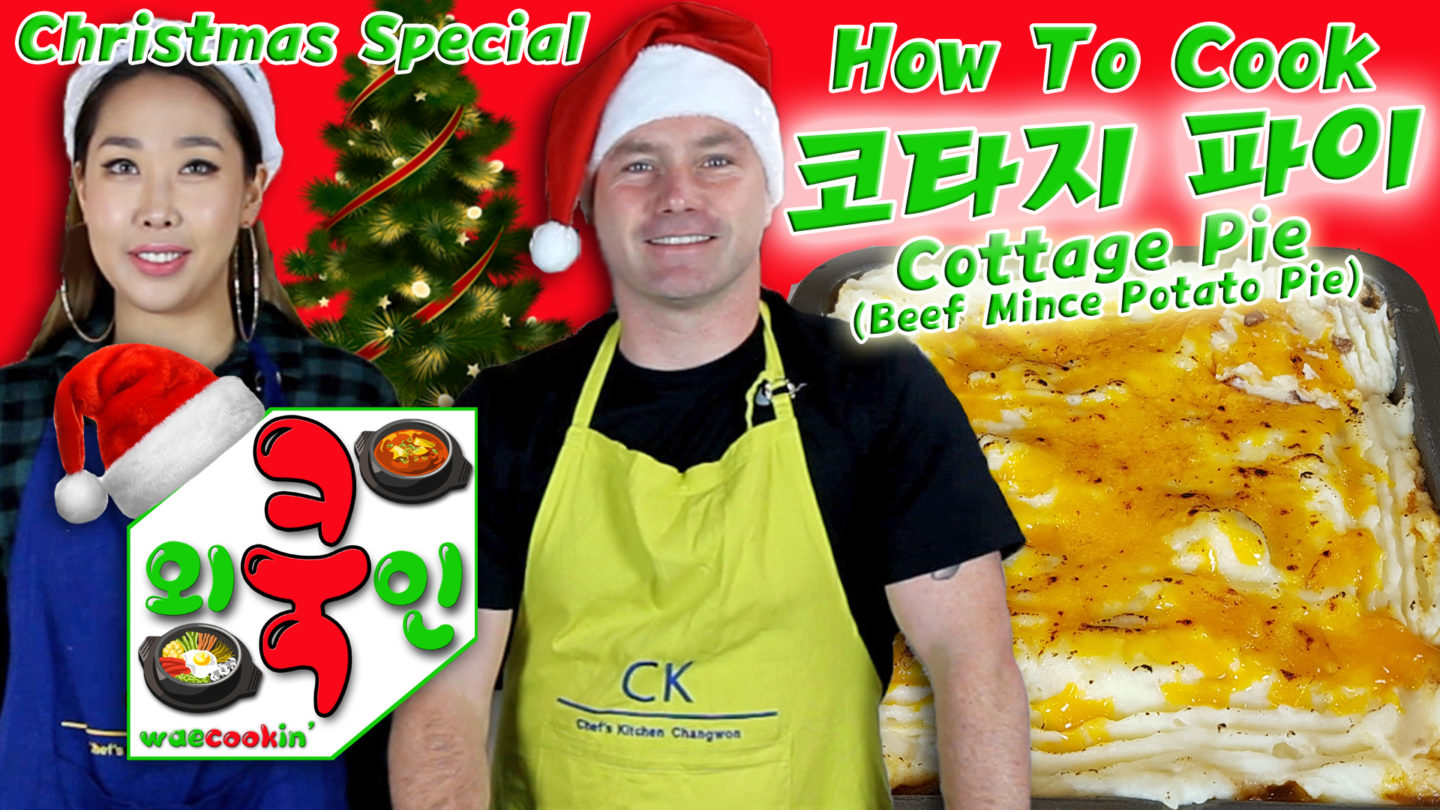 Cottage Pie (코타지 파이): How To Cook English Food For Christmas on WaeCookin'
It's our Christmas Special!
Paul teaches us how to cook an English dish for Christmas.
Merry Christmas everyone and Happy Holidays!
저희의 크리마스 스페셜이에요! 이번에는 폴이 레이첼에게… 영국의 가정식 만드는 법을 가르쳐준대요!
메리 크리스마스!
Our Website:– http://waecookin.com/
Our Facebook Page:– https://www.facebook.com/waecookin/
Our Facebook Group:– https://www.facebook.com/groups/waecookin/
You can ask questions directly to Rachel or Paul or make any comments or suggestions in our FB Group.
What would you like to see Rachel teach Paul how to cook next?
Let us know in the comments below!
Don't forget to LIKE and SHARE this video| and if you haven't already| please SUBSCRIBE!
Help out our show by being a contributor and contribute to the subtitles of the show!
https://goo.gl/qQVGqS
Link to this video:
https://www.youtube.com/watch?v=3qKRvY3OmyQ
Changwoner Entertainment
Facebook – https://www.facebook.com/changwoner/
Twitter – https://twitter.com/changwoner
Instagram – https://www.instagram.com/changwoner/
Chef's Kitchen| Changwon (Location)
Facebook – https://www.facebook.com/ckchangwon/
Thank you for watching this video!
Cottage Pie | 코타지 파이 | Christmas Special | 크리마스 스페셜이 | English Food |영국 음식| how to cook Cottage Pie | 코타지 파이요리하는 법 | how to make cottage pie |코타지 파이는 법 | how to cook English food | 영국음식 요리법 | Christmas Food | 크리스마스 음식| Christmas | 크리스마스 | 과자 | waecookin | 외쿡인
#CottagePie #코타지파이#ChristmasSpecial #크리마스스페셜이 #cottagepie #cooking #food # englishfood #영국음식 #영국요리 #요리쇼 #요리법 #외쿡인 #waecookin