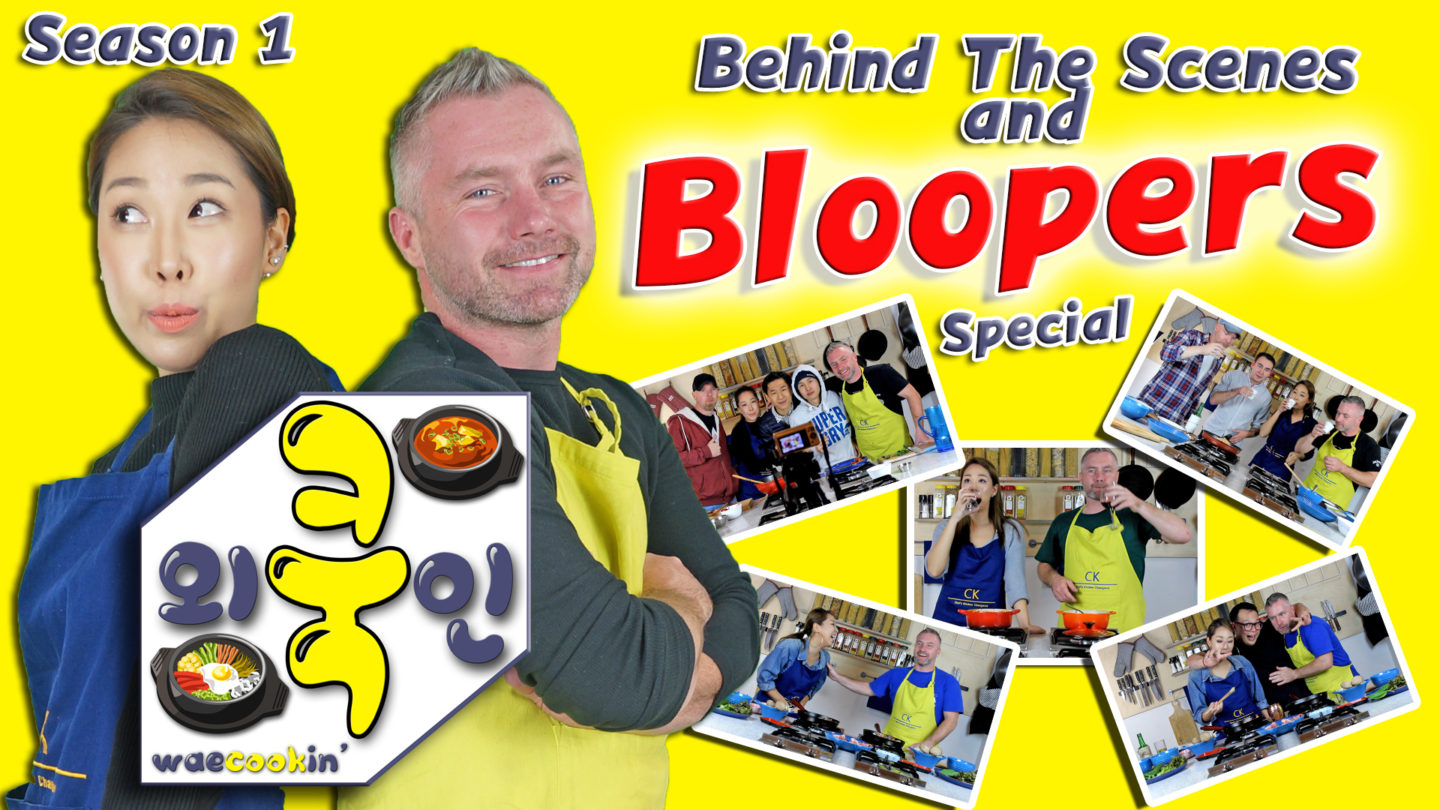 Bloopers and Behind the Scenes on WaeCookin'
Happy New Year everyone!
Here are some behind the scenes and BLOOPERS from our first season to kick off 2018!
Thank you again for everyone who has checked out the show and watched season 1 of WaeCookin'.
We are looking forward to Season 2 coming in 2018 with some new ideas and twists on cooking here in South Korea!
Show Notes
0:01 – A message from Rachel and Paul.
1:14 – Some behind the scenes and our set on WaeCookin'
4:58 – Bloopers – Failed openings to the show!
10:19 – Uncut endings to the show!
Our Website:– http://waecookin.com/
Our Facebook Page:– https://www.facebook.com/waecookin/
Our Facebook Group:– https://www.facebook.com/groups/waecookin/
Don't forget to LIKE and SHARE this video| and if you haven't already| please SUBSCRIBE!
Changwoner Entertainment
Facebook – https://www.facebook.com/changwoner/
Twitter – https://twitter.com/changwoner
Instagram – https://www.instagram.com/changwoner/
Chef's Kitchen| Changwon (Location)
Facebook – https://www.facebook.com/ckchangwon/
Thank you for watching this video!
Korean food | 한국 음식 | New Years Special | 새해 스페셜이 | Food | 식품 | cooking show | 요리 쇼 | behind the scenes | 무대 뒤에서 | bloopers | South Korea | 대한민국 | Changwon | 창원 | cooking | 조리 | waecookin | 외쿡인
#cookingshow #bloopers #cookingspecial #behindthescenes #koreanfood #cooking #food #happynewyear #2018 #외쿡인 #waecookin