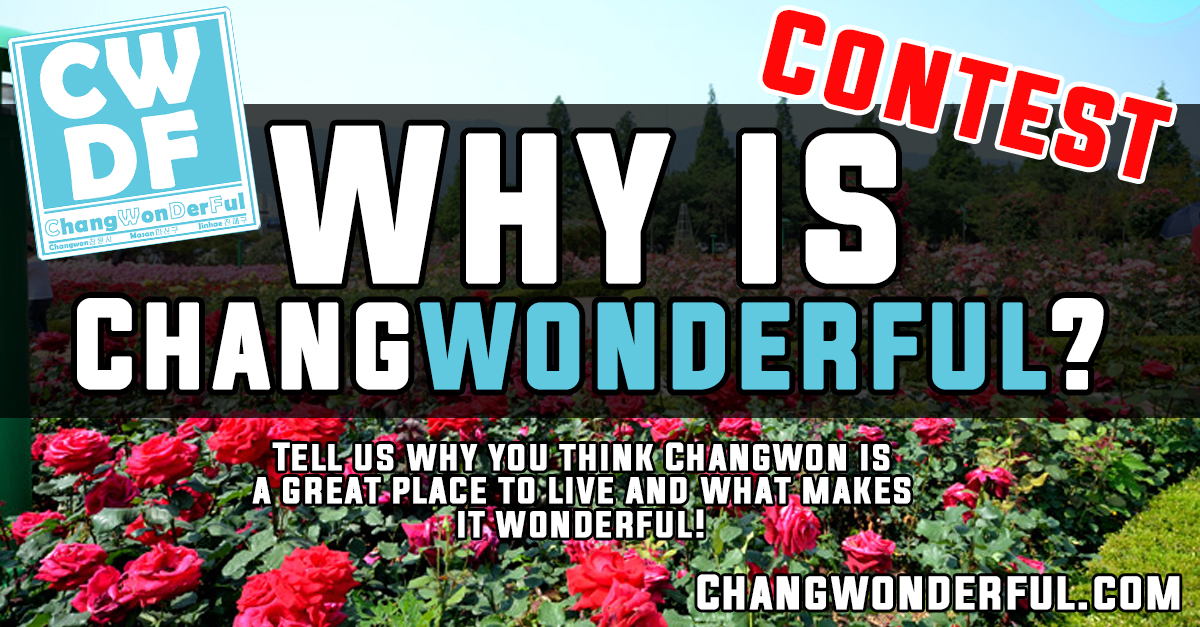 Contest: Why Is Chang-Wonderful?
We are having a contest to find out 'Why is Chang-Wonderful?'.
If you have lived in Changwon City (including Masan and JinHae), South Korea or are currently living here, we would like to know the following:
1) What makes Changwon a great city to live in?
2) What it is you like about the Changwon area?
3) Any stories or experiences you may have to share about Changwon.
4)  Why you would recommend Changwon as a great place to visit/live in South Korea?
Do you think you can answer one of these or all of them?
Then enter our contest to find out!
Our goal for this contest is to find out from foreigners in South Korea (current or past) their thoughts on Changwon and what it means to them 'Why is Chang-Wonderful?'
You can write us a story/blog and submit it to us via email or using the form below.
Once checked, your submission will be published on Changwonderful.com
We will choose the winners based off popularity, votes, likes, shares..etc.. so the sooner you submit your entry, the better the odds of winning!
Time Line
Start date for Submissions –
January 1st, 2018
End date for Submissions –
March 31st, 2018
5pm Local Korean Time
Winners Announced-April 30th, 2018
5pm Local Korean Time
Rules/Guidelines
1) Any story you would like telling us why you think Changwon is so wonderful!
2) Story submission should be a minimum of 1000 words and a maximum of 3000 words.
3) You should also include a title for your submission.
4)  You can include an image or images to go with your submission but you must own and/or have the permission to use the images you submit.
5) Each Submission shall be in English.
6) Each Submission shall not have been previously exploited or published in any form.
7) Please use factious names in your submission unless you have the permission from the people/places you are writing about.
Submission Guidelines
1) You can email your submission to us including any attachments to contest@changwonderful.com
2) Your submission can be directly pasted into the email  or can be within any type of word document as an attachment.
Reasons to Enter and Prizes
1)  You will have your work published with us (Changwonderful) and also with Changwoner Entertainment.
2)  You will help in promoting the City of Changwon to others.
3)  Your submission will help to improve on the foreigner image and help give back to the City of Changwon.
4)  It can just be something fun to do!
5)  We will also have the winners submissions translated into Korean to give better exposure and showcase your submission to the Korean public.
6)  Prizes are yet to be determined but will update soon.  Depending on the number of submissions will determine the number of winners, but most likely we will have a 1st, 2nd, and 3rd place prizes.
If you have any questions regarding the contest, please email us at contest@changwonderful.com or you can contact us via message on facebook at https://www.facebook.com/changwonderful/
Come on Changwon Expats!  Enter today and tell us why is Chang-wonderful?
This contest is also brought to you by Changwonderful.
Website –> http://www.changwonderful.com
FB –> https://www.facebook.com/changwoner/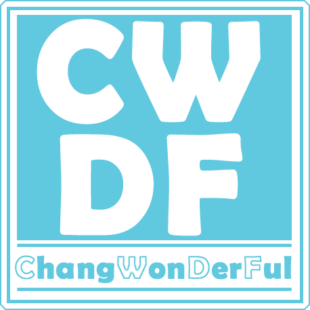 #whyischangwonderful #changwonderful #changwon #masan #jinhae #changwoner