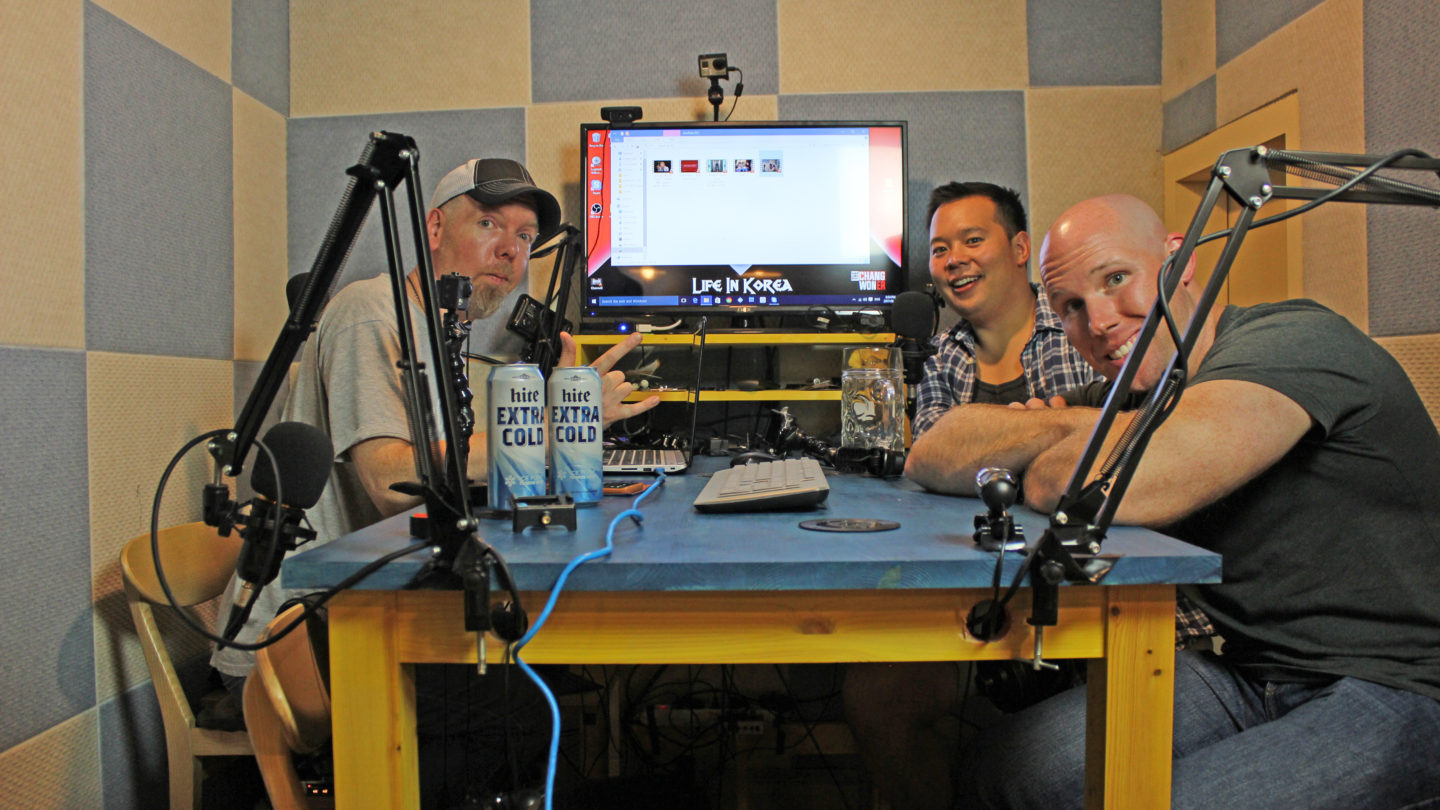 Episode 63, K-PoD: Life In Korea
Navy Life In JinHae And Some Tunes!
Being new to Korea has had a lot of positives so far!

Sean White is new to South Korea and doing his service in the Navy on base here in JinHae. He joins the podcast this week to talk about some of his experiences here in South Korea, after being here for just 6 months. Sean has also spent time in Iraq and Afghanistan with the Navy and he tells us what got him into this path in life that he is on. Sean is also a musician and played a few songs that he wrote during his time in the Navy and what music means to him!
It's the podcast on newbie's, Navy, and music with guest Sean White for this episode of K-PoD!
Show Notes
What brought Sean to South Korea?

Sean's strange accent.

Sean plays a mean guitar and he tells us why he started playing.

Our guest explains the first song he wrote here in Korea and it's origins.

Song #1: Lessons Learned? by Sean White

The reasons Sean got involved with the Navy.

The likes and dislikes Sean has with Korea.

Spending time in Iraq and the reasons Sean wrote his first song.

Song #2: I'd Give It All Up For This by Sean White

Having the luxury of his guitar while on deployment.

The differences between Iraq and Afghanistan.

Heading back home and going to school for the Navy.

How Sean ending up choosing to come to JinHae, South Korea.

Sean's thoughts on JinHae and the Changwon area.

Being a gamer and Sean's favorite game.

The future plans of Sean in South Korea.

Song #3: Popped A String by Sean White
Direct Download: http://traffic.libsyn.com/changwoner/ep63.mp3
Guest Contact Information:
Sean White on Face book: https://www.facebook.com/SeanMWhite1089
K-PoD: Life In Korea
Website:  http://www.k-pod-cast.com
Face Book:  https://www.facebook.com/changwoner/
Email:  podcast@changwoner.com
This show is recorded at:
CK (Chef's Kitchen), Changwon
Face Book:  https://www.facebook.com/ckchangwon
This show is produced by:
Changwoner Entertainment
Website:  https://www.changwoner.com
Face Book:  https://www.facebook.com/changwoner/
Hosts
Scott
Facebook – https://www.facebook.com/scottphillipmcfarlane
Email- scott@changwoner.com
Adam
Facebook – https://www.facebook.com/peewhenyapoo
Email – adam@changwoner.com
Phil
Facebook – https://www.facebook.com/wayne.stanley.5680
Email – phillip@changwoner.com
If you would like to be a guest on K-PoD, or have any questions for the show or regarding South Korea, or have something you'd like to promote, please contact us at
podcast@changwoner.com
Listen and Subscribe on….
| | | |
| --- | --- | --- |
| | | |
| | | |
| | | |
#navy #armedforces #iraq #guitar #jinhae #koreanlife #expats #travel #korea #southkorea #kpod #podcast #podcasting #podcasts #changwoner